Register documents into HADocs, and issuance is automated
Whether it is Article documents like User guides and Data Sheets, or Batch documents like Material Certificates, HADocs has a good interface for registering these. When any goods are delivered, HADocs will automatically find all matching documents and send these to your customer, the way they want to receive them. You can even have hierarchies of your Article documents, e.g. if you have any documents that pertains to all products of a specific product group. You can even add newsletters or leaflets to be sent for a specified period only.
EN 10204 Material Certificates Simplified
HADocs is a feature-rich and flexible application. Here's what makes it the optimum solution for handling Batch Documentation, like EN 10204 Material Certificates:
Standardized certificate fields for entries, meta data and traceability
Find certificates by whatever information you have handy, like heat number and/or article number
Our advanced search tool even includes options for searching using common typing mistakes
Link certificates to customers, projects, deliveries and orders
Automatically ship your customers' certificates when goods have been packaged
Generated summary PDFs and document headers with your logo, as an assembled PDF, or as multiple PDFs in a ZIP-file
Web-portal for your customers, your warehouse workers and your sales staff
Let suppliers upload certificates directly to your HADocs
Integrate with popular systems easily (SAP, M3, Movex, BAS/400, Dynamics AX and others)
HADocs also include reports like Certificates In/Out, Certificates per Customer, Customers Project, Supplier or Manufacturer, and aggregates of mechanical and chemical values over time by Supplier or Manufacturer.
Automation gives you an edge above your competition.
Automation that makes life easier for your customers gives you a big edge.
HADocs provides both.
Effective Certificate registration
Drag-and-drop received PDFs or other certificate files into HADocs. Pull information efficiently from your order system using integrations. Using just the PO number and the line number, HADocs can pull the information you need, saving you manual input time and increasing accuracy.
Customers love HADocs certificate management: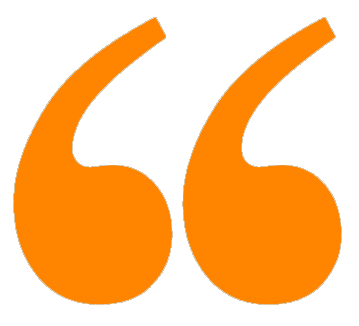 In the certificate editor of HADocs I get to see the whole certificate on the screen. It gives me a good overview when I register certificates and make the job faster and easier.
– Heidi Anfindsen
Technical Support HSEQ Responsible, Flux Norwegian Piping
Standards Verification – Simplified and documenting
Material verification requirements often overlap, creating duplicate work effort that's costly and inefficient. Tracking the various specifications is a chore that does not make the best use of an employee's time. HADocs allows you to store and manage the relevant requirements from different standards, like ASTM, Norsok, TR2000, your customers, or even your own. Training new employees to use the stored requirements is a lot faster than teaching them all they need to know about the standards.
When doing the verification in HADocs, you are also documenting what you have verified, and can even retrieve reports on these data.
Ever had the need to verify a certificate against multiple new requirements?
HADocs lets you do this with just a few clicks. Simplify your process and gain back valuable time. New and revised requirements no longer require a time-consuming audit cycle. Simply store the new requirements in HADocs, open the certificate and add the requirements. We are planning to even allow you to search for any certificates that comply with new requirements.
Imagine performing an automated search for all goods in storage that satisfy all requirements a potential customer has just sent over for his latest project…
Document Deliveries More Easily Than Ever
Including the right certificate with the right shipment is critical. Being able to confirm that you included the right certificate with the right shipment is even more critical.
HADocs keeps track of orders and deliveries, so you can search for documentation using delivery information, customer order number, project name, or other relevant fields.
Finding all the places a certificate has been delivered to, is now a single click operation.
Automate Certificate and Documentation Issuance
HADocs integrates so seamlessly with the leading warehouse management software that you can't help but use it to its fullest capability.
Automate the process of dispatching all documentation – HADocs imports packing slip information, finds the correct certificates and article dcouments, creates a documentation package which includes order information, and then sends the documents by email. If your customer uses HADocs, you can even send the information directly to their database. At the same time, the documents are made available for the customer through the web-portal.
Web-portal
Anytime, always on access to critical certificate information, and other documentation, just makes sense in the 24-7 business cycle. HADocs has an easy to use web portal that is highly secure and allows customers, sales people and employees to look up and download any certificates or documents they have been given access to.
Integrate suppliers with this powerful engine and you have a real platform to be proud off.
Web service based integration layer
With HADocs you can create custom integrations to the system, making the documents available from your other IT systems.
Now Available: Consult with an expert at Theta Development today to discover what the best path to integration is for your company.