The main goal at Theta Development has always been to provide superior customer service.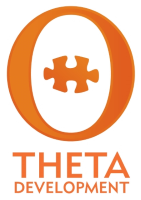 We have a strong professional environment, outstanding core skills, and thrive on lasting customer relationships.
HADocs is developed and marketed by Theta Development AS, an independent company offering software services to a variety of businesses. The company was established in 2013, and resides in Bergen, Norway.
We strive to provide the best solutions to our customers' rapidly changing needs…
HADocs has formerly been known as DelfiCert and DelfiDoc Cert, and was then marketed by Delfi Data as.
Learn More about HADocs
If you spend time dealing with material certificates or other documents, HADocs will help you reduce time and costs significantly while increasing your compliance!
Please contact us so to learn how you can spend more time on customer service and less on routine work!
If you want a live presentation of our product, and a trial-version, do not hesitate to contact us.
Let HADocs take care of your EN 10204 certificates!
Contact
Address:
P.O Box 30 Laksevåg
5847 Bergen
Norway
Questions: Vidar Lund, mobile +47 9944 3471
Send us an e-mail at info[at]thetadev.no.
Our Facebook page can be found here: HADocs