With HADocs, the paper chase is over
HADocs simplifies the document management process for your company, allowing you to spend time fulfilling your company's vision instead of handling document-logistics. HADocs puts you in control of incoming and outgoing documents by providing an efficient, yet elegant platform that's been tailored to provide maximum user benefit.
Our goal is to painlessly streamline your documents' routine tasks, so you can use more time on quality and good customer service.
Specialized systems, designed to integrate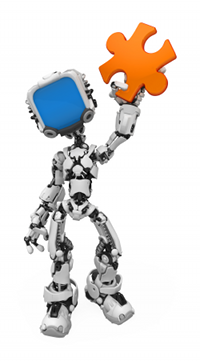 HADocs is multiple specialized systems for handling small and big quantities of all types of documentation. All the systems are collected as different modules in one software package, where the different modules are designed to give you the best possible workflow, while being tightly integrated with each other. We have also created an Open Data Exchange format (HADocs Open Data) which is designed to exchange database information between different customers using HADocs, but also with other systems that want to use this format. The format is designed to both be able to exchange information on documents, as well as complete set of standardized requirements.
Our existing customers are already seeing a marked increase in productivity through HADocs' seamless integrations with market-leading systems such as:
| | | |
| --- | --- | --- |
| ● M3 | ● SAP | ● Dynamics AX |
| ● Movex | ● BAS/400 | ● Dynamics NAV |
Modules
We offer 4 modules, specialized for different types of documentation. This provides an elegant and efficient workflow for your QA department.
Module 1: Batch Documentation

Get a handle on EN 10204 certificates
The platform is easily adaptable to any form of batch documentation, from any industry

Module 2: Article and Article Group Documentation

E.g. User guides, datasheets, newsletters, etc.

Module 3: Internal Archive

E.g. Company documents, welders' certificates, contracts, etc.

Module 4: Project Documentation

Stores all types of documents per project. Can use documents from all the other modules.
Created to handle large document packages, e.g. offshore riser packages.
All the different modules additionally utilizes HADocs' powerful document generator to both produce new document and collate existing ones.
Document Management Simplified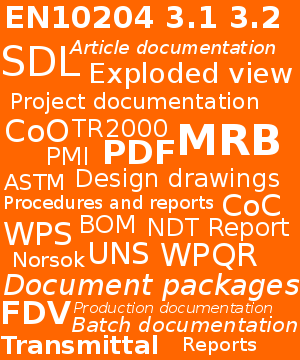 As soon as your warehouse has reported the goods as packaged for transport, HADocs can automatically find and email the right certificates and article documents (datasheets, user guides, newsletters) to your customers. At the same time, they're also made available for your customer through the web-portal. If you are doing maintenance, you can choose whether the documentation should be sent to customers as they are reported used, or you can choose to just get those made directly available in the module for project documentation, so they are ready when you are going to make the final documentation, such as MRBs.
HADocs offers a solution that allows users to efficiently store and verify certificate meta data. This enables automated shipping and thus makes manual handling after certificate verification optional.
HADocs gives your company a head start on your competitors by providing your customers with easy to handle documentation.
Common features
All our modules have the following features:
Advanced search tools
Batch and document traceability
Powerful template-based document assembly
Drag'n'drop document and certificate registration
Support for Open Data Exchange format.
Branded web-portal
More information
To show you how much HADocs can help you with your documentation, see our recommended work-flows on the customer group example pages:
For specific info about the modules, please see the Technical sub-menu.
HADocs is a standardized product for all document handling
Developed on the basis of best-practice solutions for our customers, with SkatteFUNN support from The Research Council of Norway.